Summer Camp 2019
is NOW OPEN!
May 27 – August 14
Monday – Friday 9am – 3pm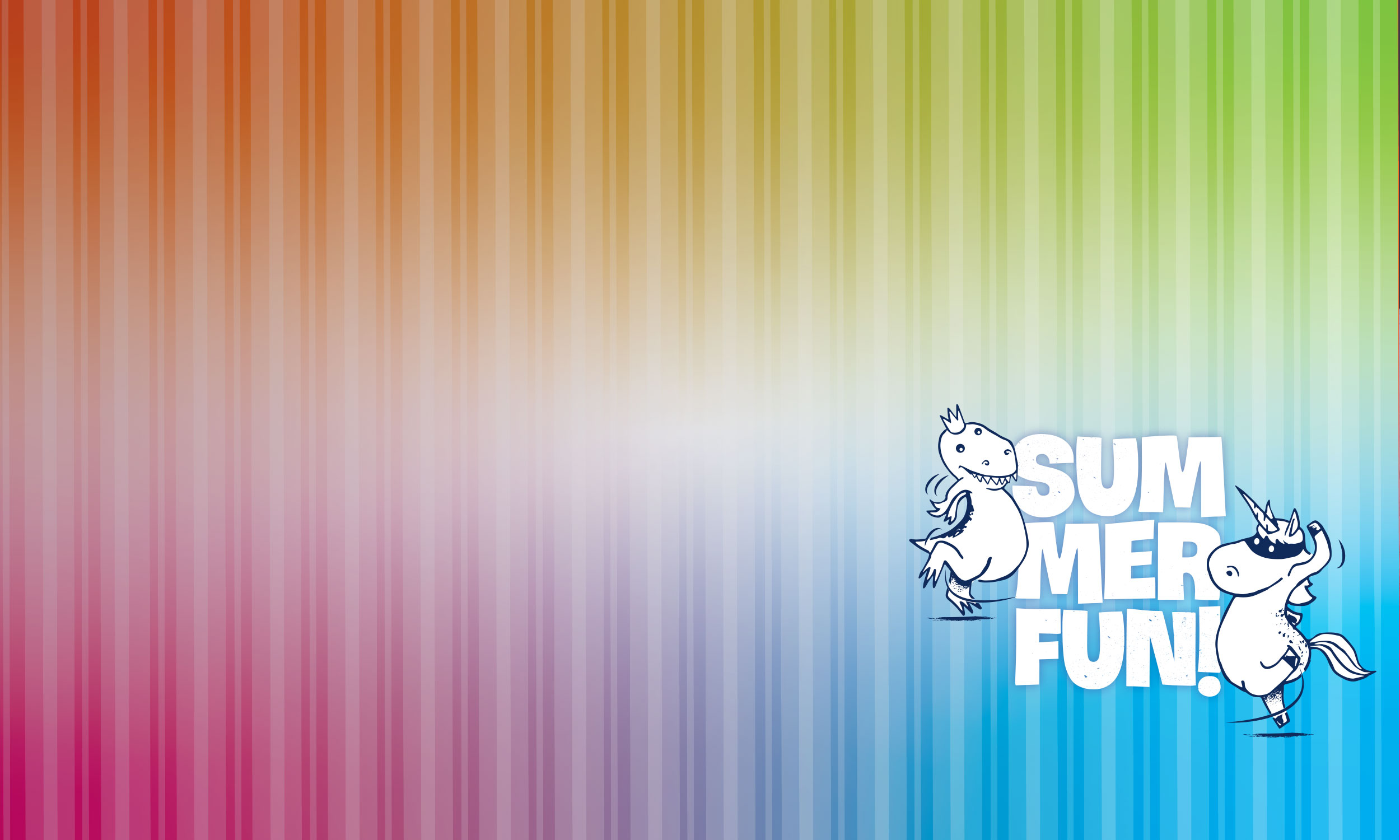 Children ages kindergarten through eighth grade connect and grow through our active and engaging day camp. Playformance offers a variety of physical play and activities designed for children of all temperaments and athletic inclination. Activities include gaga ball, parkour, ninja warrior courses, millions of games, fort building, singing and performing, art lab, and more!
Camp schedules are flexible! Create your custom schedule to meet the needs of your family. Sign up for days, weeks, or the entire summer!
Camp Hours
Camp Day 9am – 3pm
Early Care 8am – 9am
After Care 3pm – 5pm
Who: Grades Kinder-8th*
When: 9am– 3pm Summer & School Breaks
Pricing: $70/Day Full Day
$325/ 5 Full Day Punch Card
If you are new, please fill out the waiver below
Wanna be a
Coach in Training?
Our program is designed for exceptional middle school-aged
campers who love PLAY, love KIDS, and are looking for more responsibility and growth.
Camp Information & Guidelines
What should my child bring and wear to camp each day?

Your child should have: Comfortable clothing that allow for active learning. Easy slip on shoes for wearing on the porch. Please don't send your kids with shoes they can't put on themselves! Sandals are idea! Healthy lunch with more food than you think. We have a fridge and a microwave but discourage you from packing food that requires either. Lunch time is limited and we want your kids to have a much time as possible to eat. Or $7 cash for hot lunch. We offer pizza on Thursday for $5. CASH ONLY. Refillable water bottle labeled with your name and phone # 1-2 snacks for the camp day and 1-2 snacks for aftercare. Playing all day makes you HUNGRY! We have a vending machine with limited snacks and drinks. Feel free to send cash for your child to purchase snacks. PLEASE place the cash in a plastic bag with your child's name on it. THEY are responsible for taking care of it and using it! Remember to label all belongings with the camper's name and phone number. Please keep all entertainment devices and phones at home. We are a no electronics camp.

Will my child do arts and crafts during camp? Do they just play all day?

Yes! We love art and so do kids! We have an Art Lab available during break out sessions where special activities and invitations to make process based art are available with the help of skilled teachers. Campers always have access to art supplies and craft activities in our lounge space too! And YES, we do play all day! There are lots of different opportunities to play at Playformance camp and we trust the children to play in the ways and the areas they need most. Our camp structure involved coach lead activities, creative play and free play opportunities. Some children build forts all morning, play puppy dogs after lunch, and make art until their parents pick up. Some kiddos play legos until they are ready to join an obstacle course. Some just want to run up the warped wall, over and over and over. We encourage kids to get into their growth zone and try new things! At playformance we make a special effort to meet the needs of ALL children, especially yours!

Who are the coaches working with my child?

We have a team of skilled and dynamic coaches and staff to facilitate the play. Our lead coaches are CPR certified and accomplish extensive professional development in to learn best practices in working with children and teaching play.

My child has a learning disability or other special needs. Will he or she be able to participate in the camp program?

We pride ourselves on catering to the needs of each child and are happy to talk with you about your camper's special needs. We prefer to know about all special circumstances before camp begins to assist with planning and staff training. If your child has relevant special or medical needs, we'd like to talk with you prior to registering your child for camp to ensure that we can properly support them. Please contact the camp director via email at playformance@icloud.com and indicate you have special camp needs in the subject line.

What's the process for dropping off and picking up my child each day?

After Parking in the lot just east of Playformance, please walk your child into Playformance and sign them in on the clip boards. If you need Hot Lunch please sign your child on the list and pay the front desk (cash only). If your child will be picked up by a family friend or relative plesae let us know at drop off. For pick up please pick up your child on the porch at 2:45. Please sign the time out on the same clipboard you signed in on. Campers who remain at camp until 3:00 will be placed into After Care.

What does my child do during extended care times?

Campers are supervised by Playformance staff during extended care times, and their activities will vary day to day. Active games, ping pong, fort building, table games, blocks, legos, and much more. Campers are in the playground until 4pm and then playing in the lounge area from 4-5pm. We encourage a snacktime during after care so please send cash for the vending machine or a healthy snack for your child.

What happens if there are disciplinary issues at camp?

We rarely experience serious disciplinary issues and keep campers thoroughly engaged to maximize learning and minimize "acting out." We will handle discipline issues on a case-by-case basis with love and respect. Playformance is modeled after the Creative Spirit program http://www.joyinlearning.com and follows the Healthy Play curriculum. Children are encouraged and taught how to resolve their issues with their peers using quality communication and a community minded approach. We will relay all discipline issues to parents as they occur and will work in partnership with families to develop effective solutions.

What happens if a child is injured at camp?

We work hard to set up safe and interesting environments for campers to challenge themselves. In spite of our best efforts and careful consideration, occasionally injuries occur. Every camper's medical release (completed during registration) authorizes certified camp staff members to administer first aid. In case of emergency, camp staff will notify parents to come pick up their child and or call the proper emergency personnel.

How many children are in each camp session?

Each session has limit of around 75 campers each day. We base our enrollment numbers on safe ratios, ages of campers, coaching staff, and availability of activities.

Can we "drop in" last minute?

Due to limited enrollment, we discourage day of drop ins. In order to ensure your child's spot at camp, please pre-register. If there is drop in space, the drop in rate is $75 a day. Parents are welcome to call and check on space. A drop in includes registrations that take place on the same day as attendance.

What happens if my child is absent?

Absences due to unexpected illness or injury will result in a camp credit that can be used for another camp day.

What are the Arrival expectations?

Camp starts at 9:00 sharp! If you arrive before 8:45 am you will be charged $10 for early care. Parents park in the lot on the East side of Playformance. Entrance is on the South side of the building off the covered porch facing Toole. A parent or other authorized person must accompany campers to the designated camp entrance every morning and sign them in with the camp staff. After signing in, campers will put their belongings in a cubby and go into play. Parents are required to purchase and complete hot lunch sign up before camp begins, if their child is having hot lunch. If you need to drop your child off prior to 9:00 am, early care is available from 8:00am – 9:00 am for $10/hour. You may add early care during registration or pay at the front desk on a day-to-day basis. If your child attends early or aftercare and you have not paid, your card on file will be charged at the end of the business day. By keeping your child at after care you agree to these charges.

What are the Departure expectations

Dismissal takes place between 2:45- 2:59 PM. Parents should park in the east parking lot and come in to sign your child out. Campers who remain until 3:00 PM will be placed in After Care and charged accordingly ($10/hour). If your child attends early or aftercare and you have not paid, your card on file will be charged at the end of the business day. By keeping your child at aftercare you agree to these charges.

What are the Behavior Expecations

BAppropriate and community minded behavior is a key component to a successful camp experience. In an effort to provide all campers with a safe and fun-filled camp experience, it is important that all campers exhibit proper behavior and self-control. Campers are expected to take care of people and respect their coaches and fellow campers at all times. Inappropriate, disruptive and/or violent behavior while at camp will not be tolerated. Examples of inappropriate behavior include, but are not limited to, fighting, name-calling, bullying, foul language, arguing, and disrespectful or illegal actions. Playformance reserves the right, upon notification of parents, to dismiss any student during any session for conduct that is deemed detrimental to the well-being of other students, staff, or to the overall operation of the camp.

In Case of an Emergency

If you need to reach camp staff or your child during the day, please call 520-623-3904. We are often away from the phone and with your children but check messages frequently during the day. Keep calling if you don't hear from us within the hour.

What about Lunch, Snacks, and water?

Snack is at 10:00 am and Lunch begins at 11:45. We have a fully loaded vending machine and offer a hot lunch each day from downtown restaurants, cost for these lunches is $7 (cash). Please send cash for snacks and lunch. Please send your child with a water bottle. Please avoid sending in high sugar drinks like soda. Lunches will be placed in a refrigerator or in a cubby. Place the camper's name on his or her lunch box/bag so that it is easily identifiable. Thursday we will have pizza for $5. Please remember to prepare campers with plenty of drinking water. Be sure to clearly mark water bottles with your child's name.

What if I'm late to pick up?

If you need to pick your child up after 3:00 pm, after care is available from 3:00-5:00pm for $10/hr. You may add after care to your registration or pay at the front desk if you decide to add it later. If you are not signed up for After Care but are running late, your child will be considered in after care and you will be charged accordingly. After care charges begin at 3pm. If children are picked up after 5:00 pm, you will be charged $10 for each 5 minutes after 5pm. PLEASE CALL if you are going to be later than expected! Your children worry and so do we.

Is there a media Release?

By signing your child up for camp you authorize Playformance to photograph and/or videotape your child for publicity purposes. Please note that these materials will not be sold or loaned and will be used only to promote the Playformance programs. If you do not want your child to be photographed, please notify camp staff.

What does my child do with personal items?

Playformance makes every reasonable attempt to safeguard our campers' possessions. However, we suggest that students leave personal items, especially electronics and toys, at home. Playformance is a no electronics camp. Hand held video games, cell phones, i pads, i touches are not allowed. EVEN FOR CITS. :) If camp staff determines that the presence of these items is disruptive to the camp, they will be held by our staff until the end of the day. Please understand that Playformance cannot be held responsible for the loss, destruction, or theft of any personal items (i.e. clothing, book bags or purses, toys, games, electronic devices, cell phones, or money) your child may bring to camp.